Have a Happy Vacation with Mary | heraldry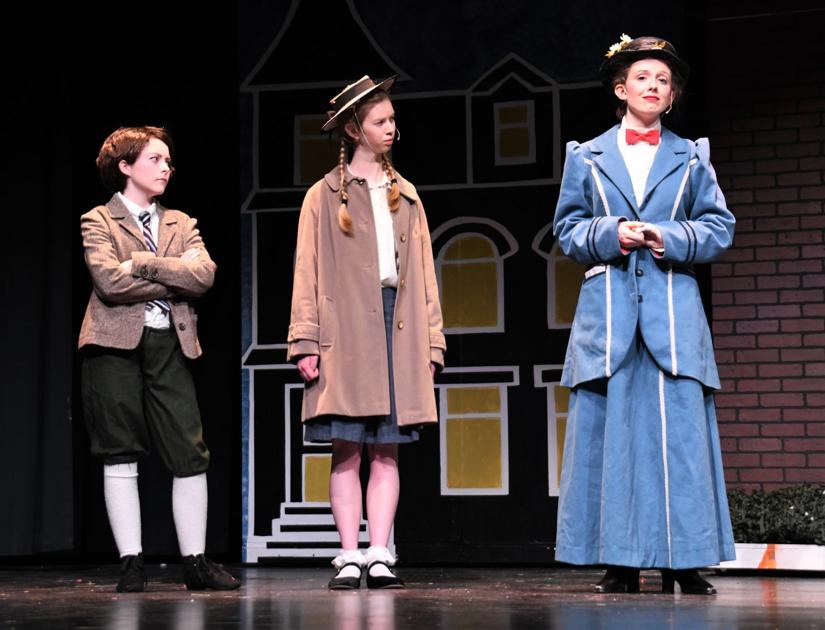 BRUSHY PRAIRIE – Travel with Mary Poppins this weekend in 1910 to England as the Prairie Heights High School Theater Group performs the beloved classic "Mary Poppins" at the Brice G. Diehl Performing Arts Center.
This show has been overdue for over a year now, as the 2020 cast only had a few weeks of rehearsals before the COVID-19 pandemic put the show on hold.
"There has definitely been a bit of a whiplash between last year and now," said Dalton Sprunger, who plays Mr. George Banks. "This year we all had to re-audition, and then we had six or seven weeks to complete it."
It's a lot less time than usual to put on a musical, said Madelyn Wylie, senior, who plays Jane Banks.
"We did this show in seven weeks, not the 12 we usually do," she said. "It's been a lot of late nights."
Wylie traditionally works as a stage manager during productions, but decided this time around she wanted to be on stage, not backstage.
It was especially meaningful to her as she co-starred with her younger sister, Emma, ​​one last time.
"I can also test my own personal growth before going to college to test myself that way as well," she said.
Several actors have been recast in the same roles they originally had in 2020, but even with that, Sprunger said there was still a difference in dynamics, but it wasn't a bad thing.
He also said the shortened time to perfect the show led to learning everything at a rapid pace.
Instead of the usual three shows a year, the high school troupe participated in four, which cut production time for "Mary Poppins".
"We had to work really hard and I'm really proud of everyone for doing so well," said Olivia Albertson, who plays Principal Lady Mary Poppins. "No one really went wrong, they were really disciplined."
To be chosen as Mary, said Albertson, was a huge honor.
"It really is a great way to get out," she said. "I'm glad this is my last show and I really couldn't ask for better."
Sprunger is also happy to have "Mary Poppins" as their final performance in Prairie Heights.
"I love everything about it, everyone I work with," he said. "I've known these people for over four years so this is one last hurray, it's really cool."
The show features Burt, played by David Claudy, along with the Banks family, their house staff, Katie Nanna and several other beloved characters along with songs many will recognize.
Mary takes the Banks children on adventures, along with Burt, and teaches them that anything can happen if you let it.
Tickets will be available at the door at a cost of $ 10. The performances are Friday and Saturday at 7 p.m. and Sunday at 3 p.m.
COVID-19 precautions will be followed.