Line art is the inner tendency to be on top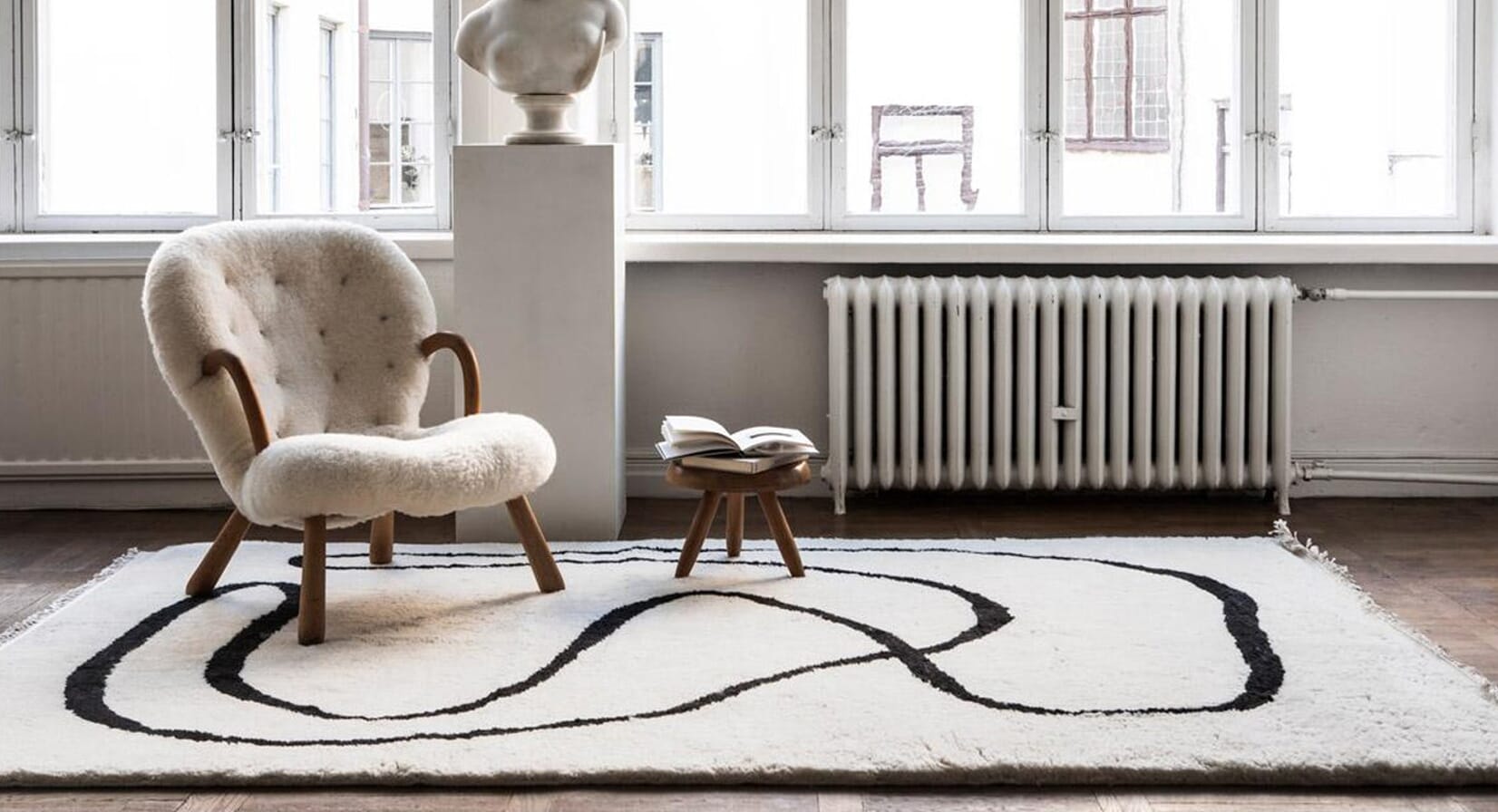 Line drawings and abstract art are gaining more and more importance in the world of interiors. Inspired by the great artists Matisse and Picasso, a growing number of brands are designing homeware and furniture that deviate from standard (and rather staid) stripes and florals, instead using flowing lines, negative space and expressive forms.
The distinctive style is simple yet impactful, and most importantly, easy to integrate into just about any style of dicor – from vintage-inspired to clean and contemporary. Want to sublimate your interiors? Scroll on for five unique home additions that capitalize on the line art trend and will bring a touch of freshness to any space.
ZigZagZurich Amour cotton blanket by Carlo Amen
Inspired by neo-cubism, artist Carlo Amen, who also happens to be renowned for his incredible tattoo, created this characterful "Love" pattern for a beautifully crafted cotton blanket by Swiss textile brand ZigZagZurich. It uses bright colored lines and minimalist silhouettes, resulting in a playful and dynamic character that will instantly enhance any space.
Swoon Cushion Niki Jones Hepworth
Designed by Niki Jones for Swoon, the Hepworth Cushion Collection is inspired by the sculptures of its namesake, the legendary sculptor Barbara Hepworth. The colorful embroidered wool pattern offers a unique texture quality compared to the natural linen base fabric, giving it a super soft feel. It is the perfect piece to inject a subtle touch of color into your interiors.
Stacked Lines 02 by Nina Brun for Paper Collective
Copenhagen-based designer and designer Nina Brun took inspiration from the natural repeating of lines in a stack of hay to create this understated print, a simple composition constructed from a series of overlapping lines. Burnt sienna is accented by a cream background, creating a neutral color combination that will enhance any room. Beyond its aesthetic value, it's a purchase you feel good about: a portion of each Paper Collective sale goes to The Paper Collective Project, which supports good causes around the world.
Nordic Knots Simple Object 18 Rug
Designed in collaboration with Danish artist Carsten Beck Nielsen, Nordic knotsThe Simple Object rug collection translates a simple line drawing to the backing of textiles. "It's fascinating to see how a work of art is experienced differently when it is placed on the floor rather than on the wall," says Carsten. Hand-knotted with high-quality New Zealand wool, the shaggy wool pile provides an ultra-luxurious feel underfoot.
The Line No. 13 by Rebecca Hein for The Poster Club
Danish artist Rebecca Hein works with contrasting materials and colors and organic, minimalist shapes to create unique and timeless prints, like this one in black and white, designed exclusively for Copenhagen-based art collective The Poster Club. Hang it in portrait or landscape for two completely different effects. The flowing lines will add a sense of depth to any bare wall.
Shop all housewares at OPUMO.
---
---