WASHINGTON DC – Empty shelves and thinned out grocery stores and drug supplies are reminiscent of March 2020 in Washington, DC, buyers told Fox News Digital.
"It's like a Soviet store in 1981. It's horrible," said one man.
"Honestly, it feels like March 2020, when everyone was stocking up and the shelves were bare," another man, Dominic, told Fox News Digital.
Grocers across the country have encountered sterile shelves when searching for their typical supplies due to supply chain issues, increasing COVID-19 infections and related obstacles as well as harsh winter conditions .
"It's just a domino effect. I mean, just a total domino effect," Dominic said. "It's a little scary."
DOWNLOAD THE FOX 32 NEWS APP
Larry, another DC buyer, told Fox News: "Whatever it is, I know they have to hurry and straighten things out because people are going to starve. It's going to get tough if it continues like this. . "
Many shoppers made a litany of groceries they couldn't find, ranging from milk to drinks to produce.
"Everything, the meat, the eggs, the dairy, some breads were out, most of the veg, it was all fresh," a man said as he left a Giant grocery store.
Empty shelves in a grocery store in Washington, DC
Shoppers also said they saw empty shelves at several DC-area grocery stores.
"A lot of stores have been down like this," Zenatta told Fox News, who said she had visited several stores for several days. "I think we are on the verge of having a food shortage, everything is pretty empty."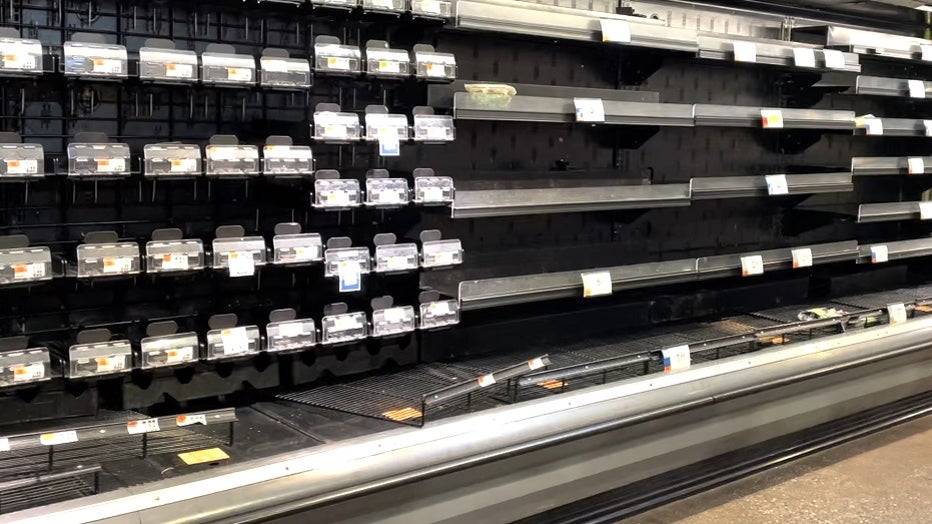 Product shelves are vacant as winter storms and supply chain issues slow the delivery of new groceries.
Another woman, Megan, told Fox News her friend had warned her not to buy from a local trader due to a lack of food.
"I also had a friend who came before me and said, don't even bother to come. They don't have trucks. No one was able to get what they needed," he said. Megan said.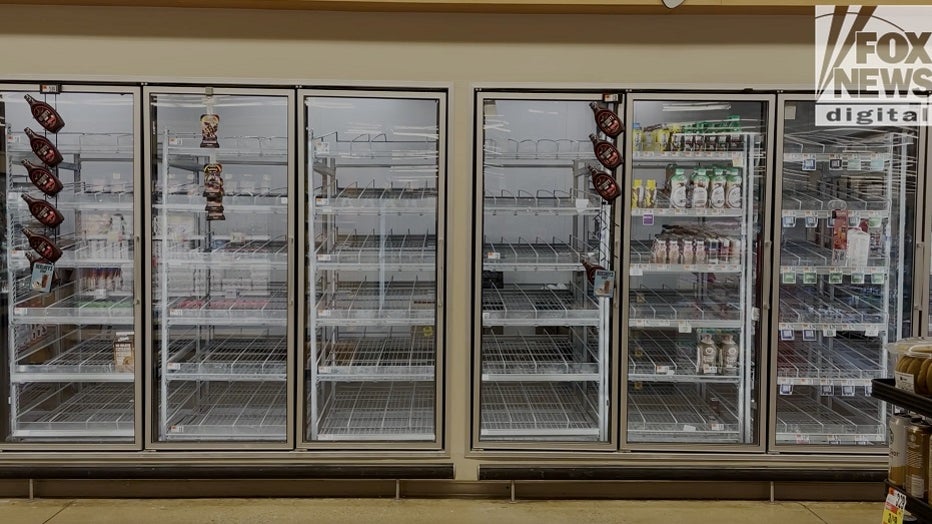 An empty freezer in a grocery store in Washington, DC
Another buyer, Howard, told Fox News Digital, "It was the most empty I've ever seen at Trader Joe's. It's the kind of thing that happens these days."
More @ FoxNews.com